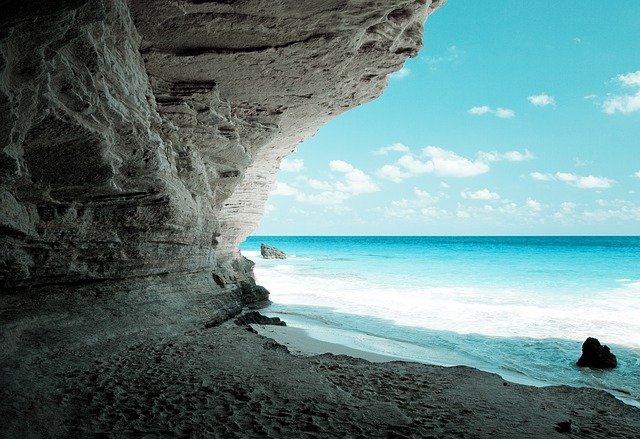 Marsa Matrouh is a picturesque tourist destination located approximately 250 km west of Alexandria, on the Mediterranean coast of Egypt. It is renowned for its long stretches of white Caribbean-like sandy beaches and stunning lagoon pools alternated with rocky coastlines that shelter the beaches from the sea's erosion. The sea in Marsa Matrouh boasts a brilliant sapphire blue color, and the area is surrounded by unspoiled natural beauty.
the perfect destination for a relaxing vacation. Since 2005, Marsa Matrouh has experienced a surge in tourism, particularly from Italians who love this charming location. From the spring of 2006, new Egyptian-owned villages managed by prominent Italian tour operators have sprung up.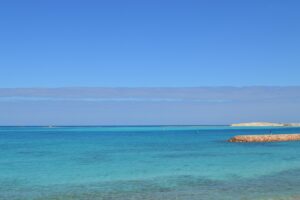 Marsa Matrouh is not only famous for its beaches, but also for its cultural and natural attractions located just a short distance away. These include Alexandria, El Alamein, Cairo, the White and Black Desert, and the stunning Siwa Oasis, located on the remote border with Libya. Visitors can take exciting excursions to these locations.
This location boasts a predominantly Mediterranean climate, with hot and humid summers and fairly mild winters. Summers are sunny and dry, while in the colder months, particularly in winter, visitors may experience a bit of rain and clouds.
Among the best villages in Marsa Matrouh, we find:
Veraclub Jaz Oriental.
Carols Beau Rivage SettemariClub.
Jaz Crystal Resort.
Bravo Almaza Beach.
Omneya Le Mirage Beach Hotel Bay Front.
Eden Village Caesar Bay Resort.
These resorts are among the most famous and frequented by Italian tourists. However, there are many other well-serviced structures in the area.
If you are looking for the best things to see in Marsa Matrouh, you will be delighted to discover the numerous cultural and natural attractions that this destination offers. From the historic city of Alexandria to the breathtaking Siwa Oasis, visitors can experience the rich history, culture, and natural beauty of Egypt. So, plan your visit to Marsa Matrouh and explore its mesmerizing attractions, which are sure to leave you in awe.