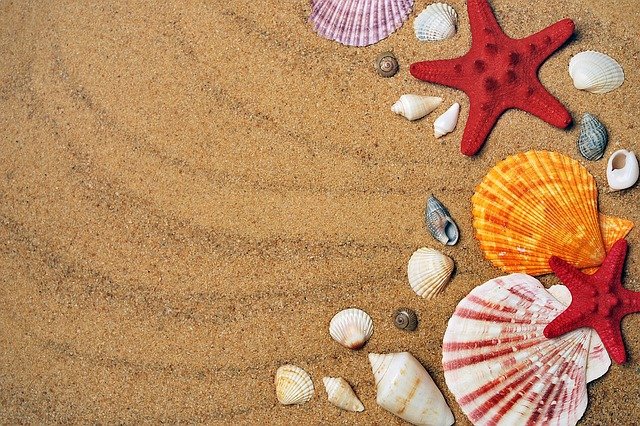 The Best beaches of Sharm El Sheikh are a must-visit for anyone traveling to Egypt. Not only are they perfect for sunbathing and relaxation, but they also offer a chance to explore the rich underwater world of the Red Sea. The beaches are a mix of coral powder and sand, with the latter being concentrated in Naama Bay, Umm el-Sid plateau, Nabq Bay, and the Shark Bay area.
There's a wide range of public beaches to choose from, all easily accessible by local taxis for a small fee. The beauty of these beaches has become the main draw of Sharm El Sheikh, attracting tourists from all over the world to spend their holidays in these fascinating places.
But each beach has its own unique features that make it special. Let's take a closer look at one of the best beaches in Sharm El Sheikh
1-Fanar Beach
Situated in the Plateau region, Fanar is a private entertainment area with a calm and peaceful atmosphere and no wind, as well as a spectacular coral reef. Many marine inhabitants and colorful fish (such as turtles, rays, lionfish, butterflyfish, and Napoleon) live within the "walls" of coral and rock.
The entrance fee to the beach is not more than 7 dollars, which includes a sunbed, umbrella, drinking water. There are two options for entering the water: small floating ladders near the shore that allow you to dive into shallow crystal-clear waters, or a long wooden pier that leads to the coral reef, ideal for snorkeling and diving. Don't miss out on the chance to experience the Best beaches of Sharm El Sheikh, where the stunning natural beauty of Egypt comes to life!
2- Farsha Beach
Farsha Beach is considered one of the best beaches on the entire coast of Sharm El Sheikh, with a breathtaking gulf landscape, sandy bottoms at the shore, and an exceptionally large variety of marine life that can be seen in the clear and pristine waters.
While the entrance to the sea is shallow, there are many barrier reefs just a few meters from the shore, so don't forget to wear rubber shoes as the bottoms are mixed with sand and stones. You can enter the water from both the shore and the pier, and at the end of it, there are underwater coral reefs of extraordinary beauty.
Don't miss out on the chance to experience the stunning beauty of Farsha Beach in Sharm El Sheikh. With its abundant marine life and stunning gulf landscape
3- Reef Beach
Located in Ras um seed in Sharm El Sheikh, is renowned for serving the best coffee in town. Until recently, it was run by an Italian coffee and cuisine enthusiast who made sure to provide the perfect cup of Joe every time.
This cozy beach is relatively small but incredibly comfortable. It boasts an Italian restaurant, comfortable sun loungers with umbrellas, a bar, showers, toilets, and even offers rental gear for snorkeling and diving. With fewer visitors than other busy resorts in Egypt, there's always enough space for everyone.
Reef Beach is an ideal destination for confident swimmers and perfect for snorkeling and diving. While the entry to the sea is only accessible by a pier, the water immediately deepens, making it an excellent location for exploring the underwater world.
The coral reef at Reef Beach is a stunning "wall" that goes several meters deep and teems with an abundance of marine life, making it a true paradise for divers. So, if you're looking for an unforgettable diving and snorkeling experience, Reef Beach is definitely the place to be!

4-Terrazzina Beach
Terrazzina Beach is a fantastic, pay-to-enter beach that's fully equipped with a range of umbrellas, sun loungers, and even sofas right by the sea. It's the perfect destination for family vacations and lively parties, with easy, pleasant, and sandy entry into the water that's ideal for children. The lack of coral reefs and barriers in this case is an advantage, making it even safer for swimming and playing in the water.
Entrance fees range from 5 to 8 dollars, and the beach regularly hosts foam parties, nightclubs, and other exciting events that attract young people and those who love to have fun. DJs work tirelessly to keep the energy high, and the beach café serves a wide range of drinks and alcoholic beverages.
The beach also features an excellent à la carte restaurant that serves delicious food, including fresh fish that's cooked to perfection. With a range of other services on offer, Terrazzina Beach is the perfect destination for anyone looking for a fun-filled and relaxing vacation in Sharm El Sheikh
If you're looking for a windswept beach with easy access to sand, Terrazzina Beach is one of the best options available. So why not pack your bags and head to this vibrant and exciting beach in Egypt for a vacation you'll never forget!
5- Naama bay
Naama Bay is one of the best bays in Sharm El Sheikh, offering reliable protection from the wind. With its sandy beach that slopes gently into the water, it's perfect for families with children or young adults.
A long pedestrian avenue runs along the coast, behind the various beaches, and is lined with a range of shops, restaurants, and nightclubs. You can even find the famous Hard Rock Cafe here, making it a great destination for music lovers and foodies alike.
Whether you're looking to relax in the sun or party the night away, Naama Bay is the perfect place to do it. So why not come and experience the beauty and excitement of this stunning bay for yourself?

6- Shark Bay
Despite its name, Shark Bay is actually a stunning location with no sharks in sight. Instead, you'll find a breathtaking coral forest that's perfect for diving and snorkeling. Small buoys provide safe access to the sea, as there's a pier for boats departing to sea excursions from many diving centers.
At a depth of 20 meters, Shark Bay offers excellent visibility, and the underwater world is incredibly colorful and, of course, fascinating. You'll have the chance to admire numerous dreamlike underwater landscapes, filled with an abundance of marine life.
So if you're looking for a unique and unforgettable diving and snorkeling experience in Sharm El Sheikh, Shark Bay is the perfect destination for you. Come and explore the wonders of this stunning bay, where you'll encounter an underwater world beyond your wildest dreams!